What is Margadosh Tunisia water?
It is a mixture of natural herbs by cooking and extracting all the nutrients beneficial to the human body through distillation.
Benefits of Margadosh Tunisia water
Improves bowel movement as it treats cases of constipation, bloating, expelling gas, stomach cramps, stomach ulcers and analgesic.
Strengthens the immune system as it acts as an antimicrobial and anti-bacterial in the body
Helps in lowering high blood pressure
Stimulates blood circulation
Increases sweating which helps in getting rid of salts, toxins, and excess water in the body
Regulating the menstrual cycle, and relieving its accompanying disorders, such as mood swings, hormonal changes, and stomach pain
Contain many nutrients that are beneficial to the human body, which are antioxidants, carbohydrates, fiber, protein calcium, iron, magnesium phosphorous, potassium, sodium, zinc, vitamin C, vitamin A, vitamin K, and Zeaxanthin.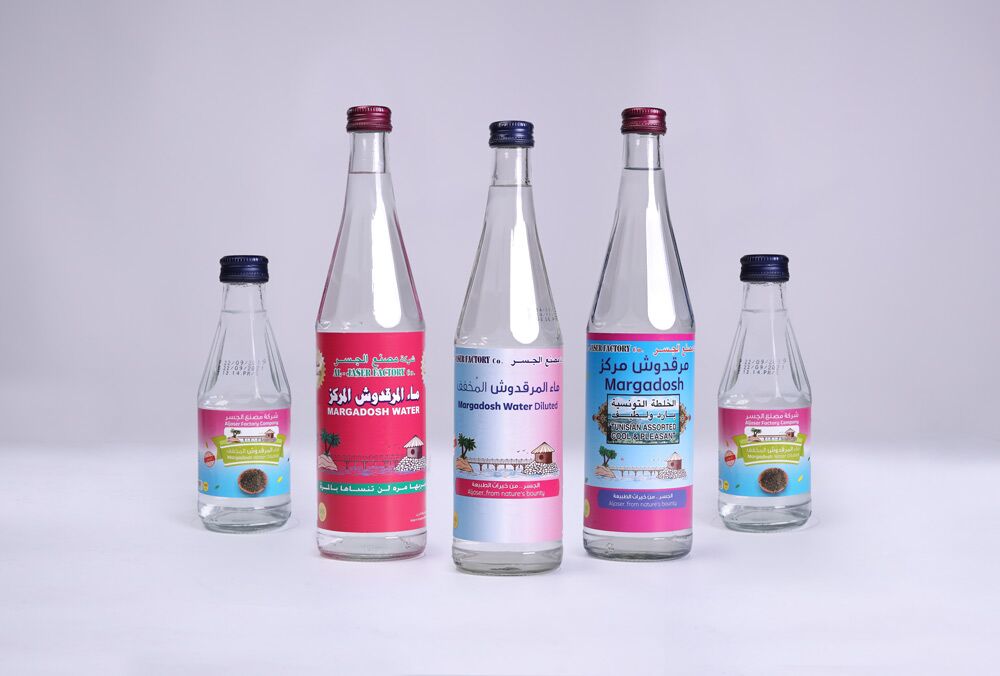 | Product | Concentration |
| --- | --- |
| Margadosh Water Concentrated | |
| Margadosh Tunisia Water | |
| Margadosh Diluted Water | |
| | |
| | |